How to get into Big Data Career?
Thinking to start your career as an IT professional or want to stay alive the ongoing sackings in the industry? If yes, then you have finally come down on the right page. This blog of big data career path will help you to protect your whole career.
IT industry is a highly competitive industry and to flourish into your careers you need to keep updating regularly. And Big Data will provide you the much-needed propulsion and will be there for you through your IT career. Being a Big Data professional these days is like being a part of the most influential group of professionals in the IT industry.
If you are a well experienced Big Data professional then you won't have to search for jobs anymore, indeed companies will be looking out for you.
Therefore do you crave to be a Big Data professional & become a part of an influential group of IT professionals?
Here's the big data career path you need to follow to secure your first Big Data job-
Big Data Career Path
Below are the steps on how to get into Big Data Career –
1. Beginning with the basics
Every single fresh tour begins with the first step. You cannot just move onto the last step at once. The same is the issue when you start to learn something new. Acquiring the fundamentals is the first step in this Big Data career path. To create a strong edifice it is necessary to have a strong base. To start your drive into the Big Data world, you need to have a strong understanding of its fundamental concepts. Before moving forward with Big Data, you must-have solutions to all the "whats" and "whys" of Big Data. These contain topics like what is Hadoop, its features, the ecosystem, Apache Spark, etc.
2. Big Data Job Roles
The best significant thing you need to decide when you start learning Big Data is the job role you want to target. Several job roles are existing in the Big Data world and you have to consider the best role for you and if you are a worthy fit for that or not.
There are various roles in Big Data you can choose from –
2.1 Hadoop Developer
NOTE: You will not be a web developer but you would be a data developer.
Roles & Responsibilities
· Developing MapReduce Jobs.
· Collection of the data using Flume, Sqoop, etc.
· Pre-process the raw data & generate insights from unstructured data
· Designing a solution architecture.
· Handling Hadoop jobs using a scheduler.
· Overall cluster management.
Skills
· Good knowledge of Data Structures.
· capability to write MapReduce jobs.
· Well acquainted with one of the back-end programming languages such as Java, Python, Scala
· Proven knowledge of writing Apache Pig Latin scripts and Apache HiveQL.
· Knowledge of data loading tools like Flume, Sqoop.
· Analytical and problem-solving skills.
Experience Required: 0-5 Years
Average Salary: ₹12,75,000 PA
2.2 Hadoop Administrator
Roles & Responsibilities
· Installation & configuration of Hadoop cluster
· Maintenance & monitoring of Hadoop clusters.
· HDFS support and maintenance.
· Keeping track of connectivity and security issues.
· Setting up the new Hadoop users.
· Governing the File System.
Skills
· Expertise in Linux commands.
· Clear understanding Unix based File System.
· Sound knowledge of Hadoop config parameters.
· Expertise in troubleshooting and server handling
Experience Required: 0-5 Years
Average Salary: ₹7,89,000 PA
2.3 Hadoop Architect
Roles & Responsibilities
· Managing the end-to-end lifecycle of big data projects.
· Overall deployment management.
· Carrying out the requirement analysis.
· Designing the overall architecture of the Hadoop system.
· Design & develop end-to-end dataflow
· Choose components based on requirements
Skills
· Sound knowledge of the Hadoop architecture.
· A clear understanding of MapReduce, Hbase, Pig, Hive, and Java.
· Familiar with different Hadoop distributed platforms.
· Expertise in modularizing the project and solve real-world problems
Experience Required: 8+ Years
Average Salary: ₹22,73,000 PA
2.4 Hadoop Tester
Roles & Responsibilities
· Writing various test cases.
· Performing troubleshooting and then finding and reporting the bugs and performance issues.
· Examining that the MapReduce jobs are running properly at peak performance.
· Testing the robustness of Hadoop/Pig/Hive components.
Skills
· Knowledge of MRUnit, and JUnit testing frameworks.
· Good knowledge of Java to do MapReduce testing.
· Proficiency in Pig and Hive.
Experience Required: 0-5 Years
Average Salary: ₹4,80,000 PA
2.5 Data Scientist
Roles & Responsibilities
· Carrying out the complete analysis of Data.
· Helping in making data-driven decisions.
· Designing data modeling architecture.
Skills
· Expertise in any of the programming languages such as python, R, SAS, etc.
· Hands-on experience of various Machine Learning tools.
· Familiar with data visualization and reporting.
· Knowledge of Data Mining.
Experience Required: 8+ Years
Average Salary: ₹27,23,000 PA
3. Programming Languages
To start your Big Data drive, you must be well aware of at least a couple of programming languages. These languages are compulsory to learn or else you won't be able to go through your drive of Big Data. Here are the two utmost important programming languages you must become skilled at to start a career in Big Data.
3.1 Python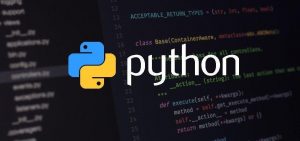 Python is the most demanding programming language on the globe right now and is a must-learn language to shape your career in Big Data. It is believed to be the easiest programming language of the world because of its straightforward and easy to understand syntax. You can learn python fast. Getting comfortable with the basic concepts of Python is all you need to have a career in Big Data.
3.2 Java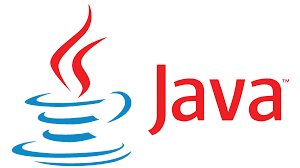 The oldest and one of the best Big Data tools, Hadoop is written in Java. Hence familiarity with Java basics is crucial to learn Hadoop. Specifically for the role of "Big Data Developer", Java is the most crucial language you must know about. Any Object Oriented Programming language is compulsory for learning Big Data and Java is the finest pick of all.
4. Plan Your Work
"A target without a strategy is just a wish."
Hence, the next step in the big data career path is to organize your work. Stepping into a big data career is not an effortless task. It is a lengthy journey and involves tolerance and grit to complete it. However, if you organize the journey well and work correspondingly, then there is nobody that can stop you from acquiring your dream job of Big Data. Scheduling the work every day and then finishing it on time with some practical tasks is the best way of going further with Big Data. Completing these assignments daily on time will guarantee a smooth journey throughout.
"Plan your execution, execute your plan."
5. Certification Course
The most crucial step of this big data career path is the certification course. Gaining theoretical knowledge won't be sufficient to get a Big Data job. This will not make you ready for succeeding in the industry. What you acquire theoretically is not as easy as it looks when you start working in the industry. You need to have some kind of certification done and also have to implement a few projects to take the attention of the interviewer.
Projects are something that invites the maximum attention of the interviewer. Moreover, many times during your Big Data drive, you will face complications that are difficult for you to solve and this might lead to irritation and can make you dispirited at times. And in the middle of all those complications, you will surely wish that you had someone who can escort you and help you in all such difficulties. Someone on whom you can depend on.
You never really thought of all these things, did you?
Summary
Therefore, are you eager to make a career in the Big Data world? If yes, then we assure you that it would be the coolest choice you would ever make all your life. To have a career in Big Data these days is like having a desired career and don't worry Big Data will survive throughout your career. 
Because –
"Big Data is not just a technology, it's an exemplar shift"